9.00 – 12.30, Room 3, Hughes Community Centre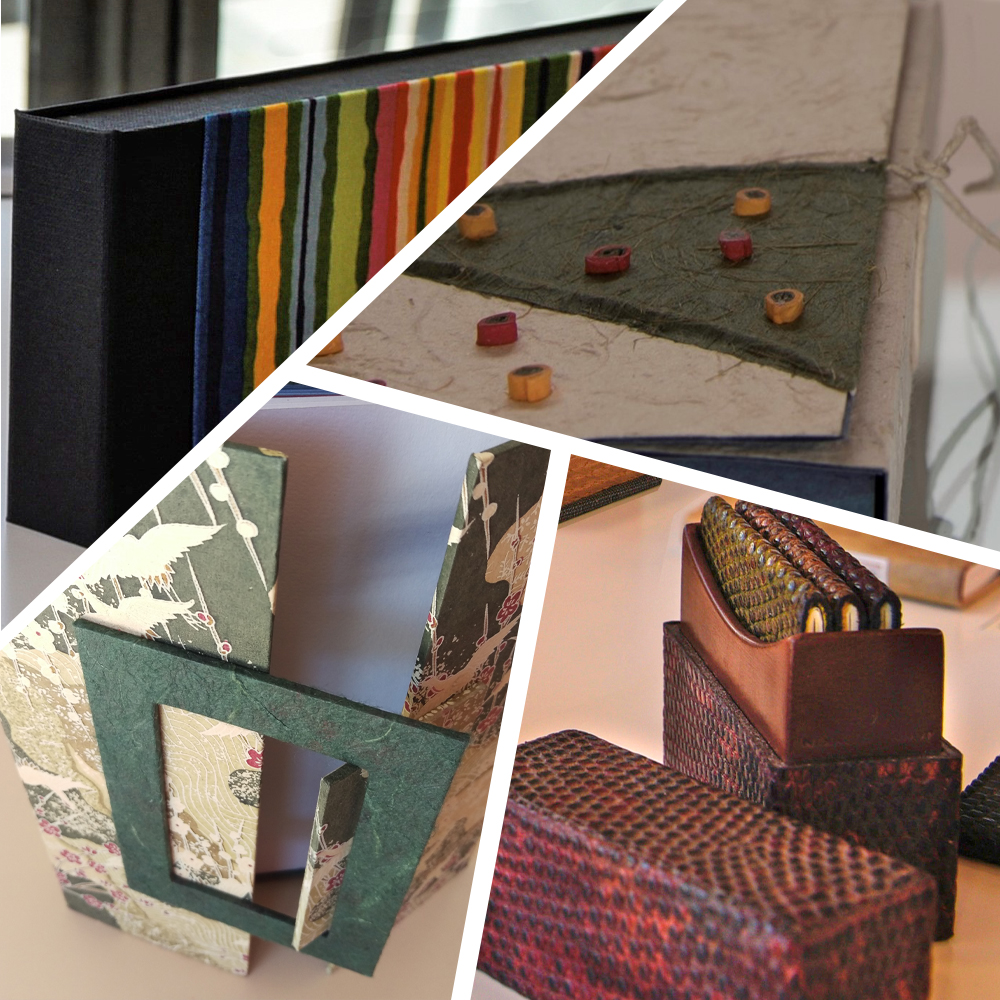 Boxes
Boxes useful and beautiful. There is an element of surprise when you open a box. Hear many ah's uttered on the discovery of what's inside.
Please bring along your boxes for the display and we will share our stories on constructing our boxes. I am looking for everyone to bring along a box. If you haven't made a box then come along with a picture of what you would like to make.
Lets make it a mega display.
Need assistance with your bookbinding project, stitching, there will be help on hand.
Come along, be with other binders and share and learn together.
Only $5, towards hiring the room.
Drop-in Saturday dates 2019
11 May
13 July
14 Sept
9 Nov