Guild meetings are held at:
7:30pm on the second Thursday of alternate months: February, April, June, August, October and December and
9.30am on the second Saturday of alternate months: March, May, July, September and November.
We meet at the Hughes Community Centre, Wisdom Street, Hughes.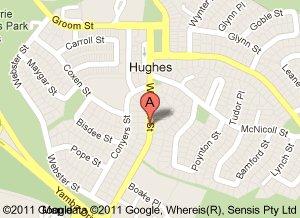 The Centre is located next to the Hughes Shopping Centre, where there is parking. Disabled parking is adjacent to the entrance of the Hughes Community Centre.