Guild 22 – Exhibition entry details for members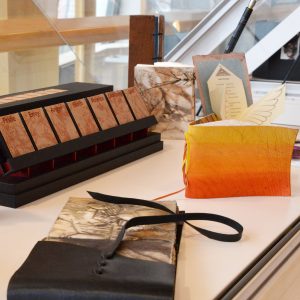 The CCBG Committee is so pleased to announce the entry details for Guild 22, our members only exhibition to be held Mezzanine level of the Civic Library in Canberra.
Find all the information on the website under Events and news. Deadline for entries 11 August 2022.
Image of a few of the 44 works in Guild 19 taken during 'bump in'.
Guild 2020 we learnt how to use YouTube to showcase our members works to everyone. CCBG Guild 2020 exhibition – YouTube