Hinged Parchment Binding with tutor Barbara Schmelzer
The Hinged Parchment Binding is a full parchment binding using a combination of the classic German Parchment Binding and Edgard's Polycarbonate Binding.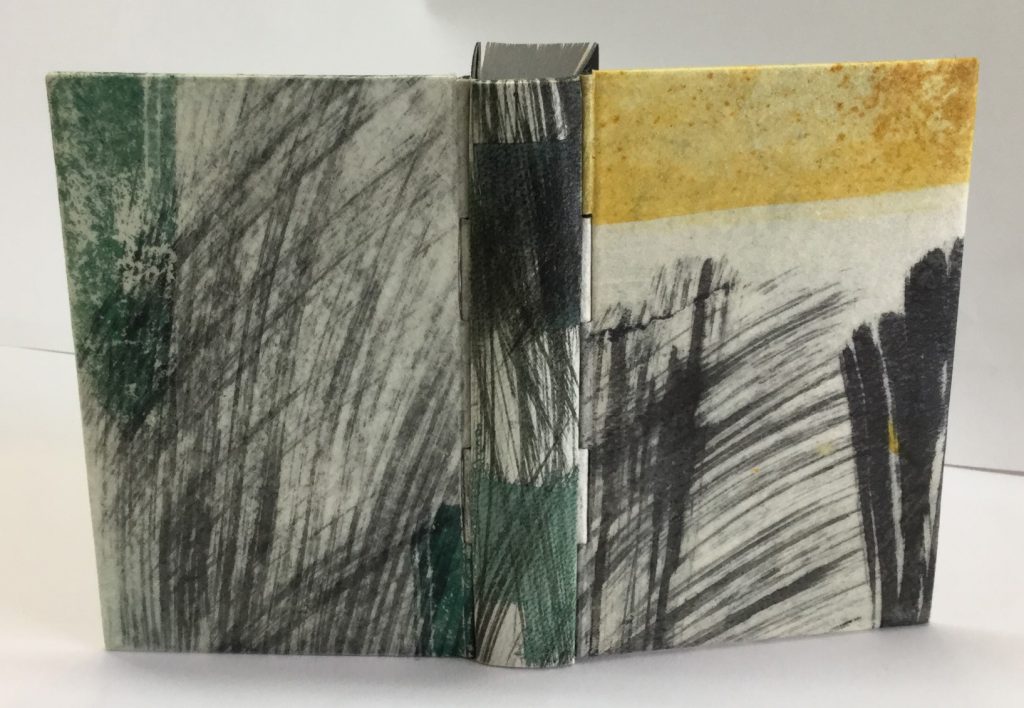 You will be dying and decorating your parchment, learn to sew the bookblock onto parchment tapes, round and line the spine and create hinges on the bookblock. The boards are prepared, covered and decorated separately from the bookblock. You will learn how to sand boards for bibliophile bindings, cover them with parchment, make the hinges on the boards, infill them and prepare and attach doublures.
Cost:         $650 (Material fee depending on usage of parchment, paper etc.)
Date:        April 18-22, 2020 (5 days/Saturday to Wednesday), 9.00am – 5.00 pm
Venue:     Unit 4/49-51 Mitchell Road, Brookvale, NSW 2100
A $150 deposit is due on enrolment with the remainder to be paid one month before course commencement.
Please enrol directly with: Barbara Schmelzer
phone:               02 9905 3117 or 0450 422 098
e-mail:                barbara@barbaraschmelzer.com.au
website:            www.barbaraschmelzer.com.au
Facebook:        Barbara Schmelzer